Melody

K.

Schiaffino,

PhD, MPH,

N

amed Inaugural

Moores Cancer Center,

Associate Director for Equity

,

Diversity

,

and Inclusion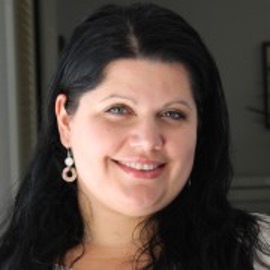 Dr. Melody Schiaffino is a health services researcher and epidemiologist who specializes in health disparities as they relate to population health, health services delivery, and quality outcomes.  
Dr. Schiaffino brings extensive experience in the study of care delivery to vulnerable populations, which combines geographic, complex population-based survey, and massive administrative data. Her current research builds on data science, information, technology, and culturally-congruent methodology to improve outcomes for diverse older adults with cancer. She has successfully developed cross-university, -discipline, and -industry collaborations to ensure representation and inclusion in her lab and research. 
Dr. Schiaffino currently serves on the inaugural National Institute of Aging Research Centers for Minority Aging Research (NIA-RCMAR) Scientist Advisory Board, which supports the next generation of diverse aging researchers. In addition, she is former Fellow of the Program to Increase Diversity among Individuals Engaged in Health-Related Research (PRIDE) Scholars for Research in Implementation Science and Equity (RISE) at UCSF. 
Dr. Schiaffino is an an Associate Member of Moores Cancer Center (MCC) and a Visiting Researcher in Radiation Oncology in the laborator of Dr. James Murphy at the UCSD, School of Medicine, where she serves as Assistant Clinical Professor in both the Division of Geriatrics, Gerontology, and Palliative Care and the Division of Radiation Medicine, where she also serves on the faculty of the Center for Health Equity, Education, and Research (CHEER). 
Dr. Schiaffino's research has been published in high-impact journals, such as Health Affairs and the Journal of Infectious Diseases, and she has presented at the National Institutes of Health. In 2022, she was selected to serve on a panel of national experts to update the American Society for Clinical Oncology (ASCO) Practical Assessment and Management of Vulnerabilities in Older Patients Receiving Chemotherapy: ASCO Guideline for Geriatric Oncology.  
As the MCC Associate Director for Equity, Diversity, and Inclusion, Dr. Schiaffino will be responsible for fostering an inclusive and anti-racist environment for all members and employees of the Center by providing leadership to carry out a focused mission, vision, and strategy for DEI that aligns with the MCC Strategic Plan and DEI initiatives of UC San Diego Health, UC San Diego Health Sciences, and the larger UC San Diego campus.