Priority Projects
BELLA Study: Increasing Minority Accrual in Breast Cancer Clinical Trials Through a Multidisciplinary Approach – Funded by a V Foundation Grant in 2016, this qualitative study was conducted to understand the factors that influence participation in breast cancer clinical trials among Hispanic/Latina breast cancer patients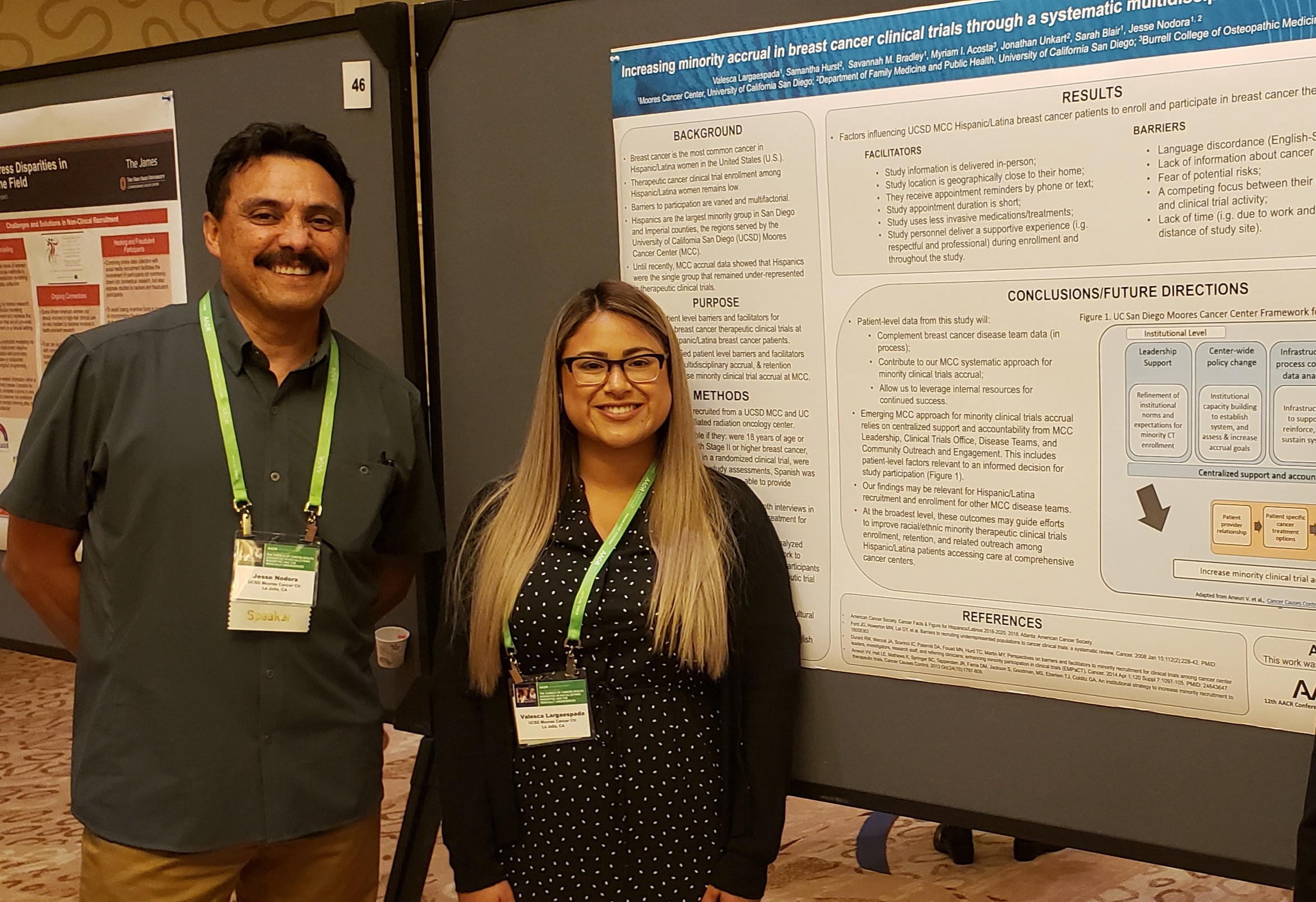 2018 V Foundation Grant – This project expanded on the BELLA Study by conducting a survey to Moores Cancer Center Disease Teams to investigate barriers and facilitators clinical staff encounter when accruing minorities into clinical trials. Data from this study will informed a Moores Cancer Center Racial, Ethnic, and Sexual Gender Minority Clinical Trial Accrual Recommendation to propose system-level changes.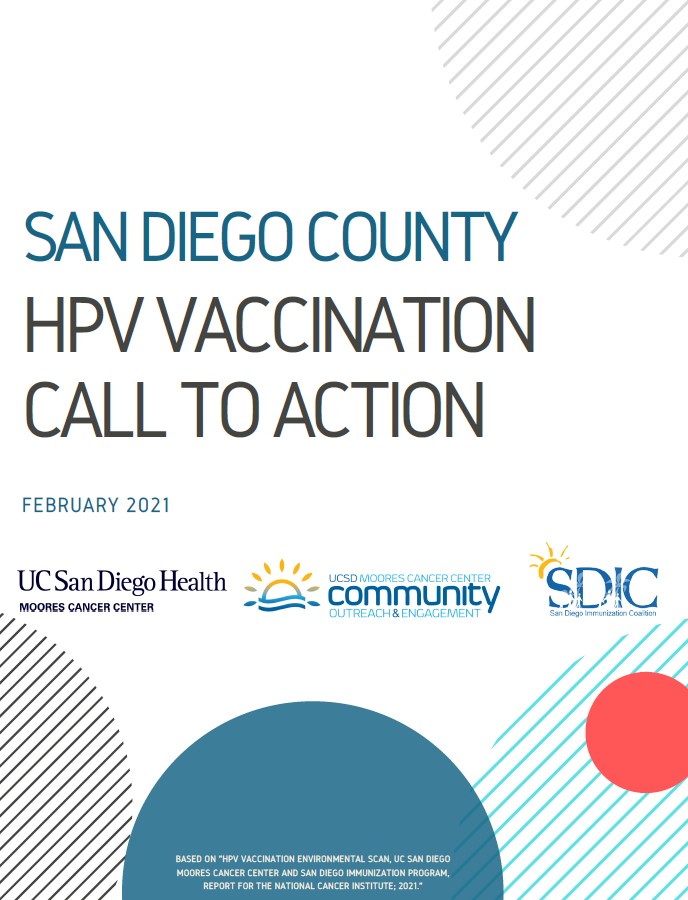 HPV Vaccination Environmental Scan and Action Plan – Brief interviews were conducted countywide with health systems, pharmacies, and school districts to assess opportunities to increase HPV vaccinations. The information provided helped shape an action plan and inform an HPV vaccination workgroup - SD PATH - to increase HPV vaccination coverage in San Diego County, and ultimately reduce future HPV-related cancers.
San Diego County Assessment to Reach Equal Health Status (SD CARES) – 5,000 Spanish/English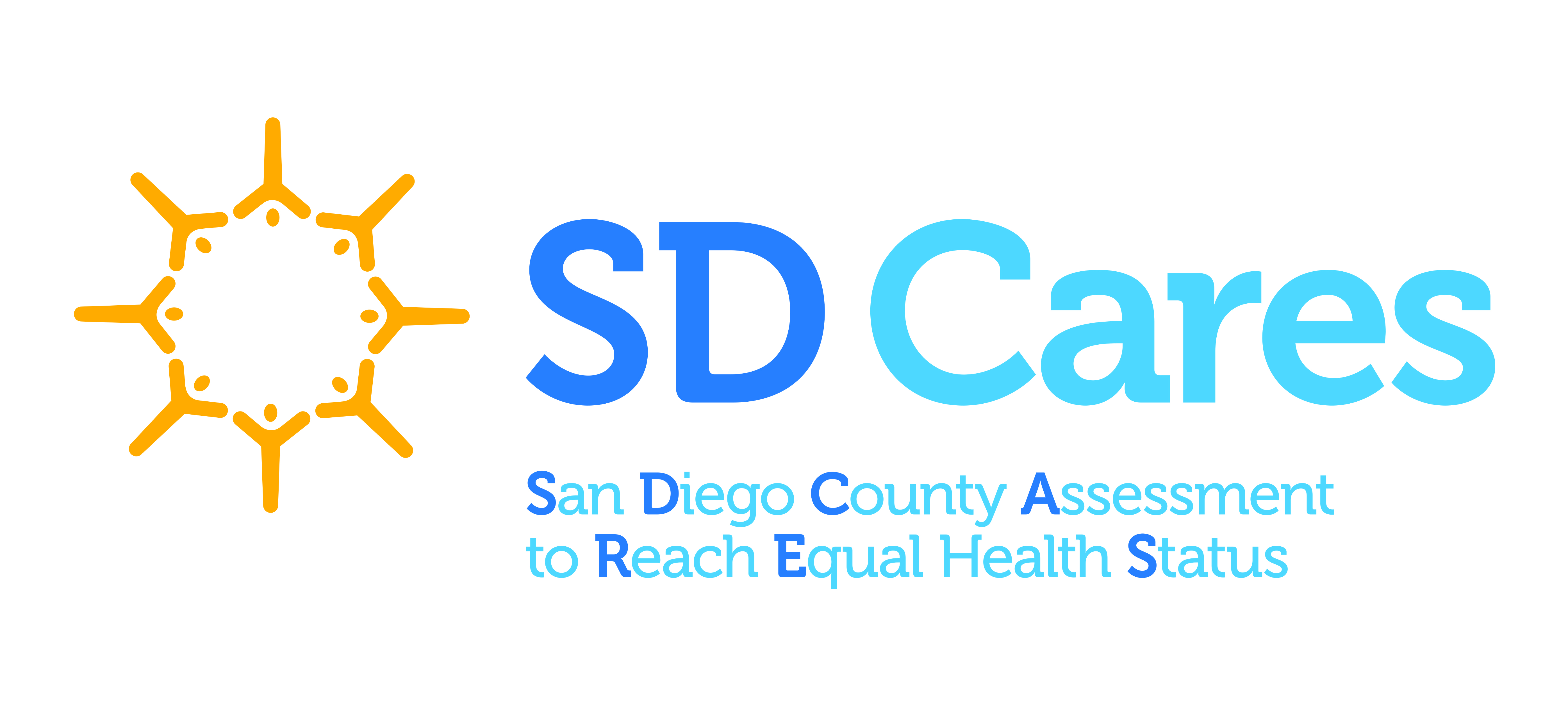 surveys were sent to random households in San Diego County to understand the population residing in our area (cancer-related knowledge, attitudes, and behaviors). It will help identify cancer-related health disparities within San Diego County; inform MCC-affiliated researchers of catchment area priorities; and, disseminate neighborhood-level data to Moores Cancer Center partners for the purpose of implementing interventions to reduce disparities.

Celsus: California Institute for Advancement of Precision Medicine – Researchers, clinicians, patients and community advocates will apply genomic profiling to identify novel treatments and implement a more precise system to match triple negative breast cancer tumors and cancer therapies, with a focus on Hispanic women. The COE will assist with a bilingual community assessment, outreach, and education around precision medicine and triple negative breast cancer.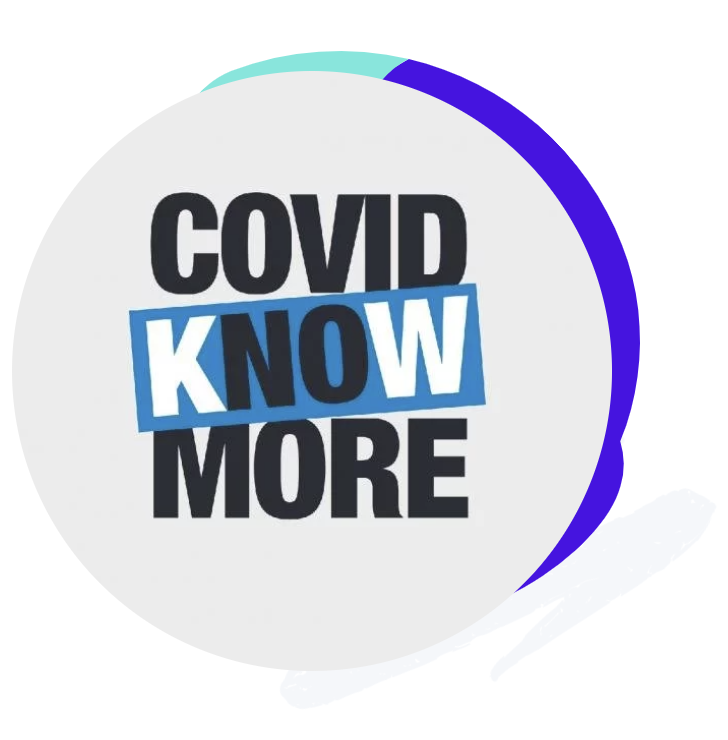 COVID KNOW MORE / COVID CONOCE MAS (RADx UP)  – The goal is to develop, test, and evaluate a rapid, scalable capacity building project to enhance COVID-19 testing in three regional community health centers (CHCs) in San Diego County. 
Communities Fighting COVID! Community Health Worker-led Contact Tracing and Testing (RADx UP) – This project is a contract with SD County Health and Human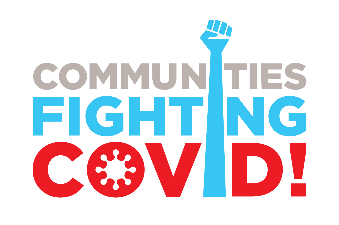 Services Agency to serve four marginalized communities by having community health workers help with contact tracing and referrals. Close contact referred from the contact tracing are offered home testing or the opportunity to attend a community pop-up site in impacted areas.
Capacity Building of Community Partnerships – On-going meetings with community organizations, including Federally Qualified Health Centers, to identity and disseminate evidence-based, cancer-related information and resources. Examples include provider and staff education on the cancer burden/screenings, technical assistance to increase cancer screenings, facilitate communication among community partners and Moores Cancer Center, and opportunities to partner in community-based research. With collaborating partners, Community Outreach and Engagement plans an annual San Diego Colorectal Cancer Screening Roundtable sharing best practices and opportunities to improve screening rates, especially in underserved communities.
Accelerating Colorectal Cancer Screening and Follow-Up Through Implementation Science (ACCSIS) – The project addresses the extremely low colorectal cancer (CRC) screening and follow-up rates in community health centers (CHCs) in San Diego County. Low rates of screening and follow-up in patients served by CHCs highlight an opportunity to improve early detection and decrease the burden of CRC in our region. In this implementation science project, our overarching hypothesis is that a Hub-and-Spoke multilevel intervention that combines centralized strategies implemented or coordinated by an umbrella CHC organization (hub) to regional CHCs (spokes) and their patients is an effective, scalable, and sustainable approach to optimize CRC screening, follow-up, and referral-to-care regionally.
Binational Cancer Workgroup (Border Health Consortium of the Californias) – The Border Health Consortium of the Californias is a binational organization that was founded in 2014 and is comprised of approximately 200 members representing a diverse group of organizations from government, academia, civil society, and the private sector. The Consortium was created to bring together leaders and decision makers from Baja California and California to share information, streamline and strengthen efforts and foster positive and mutually beneficial relationships. The newly formed Binational Cancer Workgroup will identify binational cancer priorities.
Preventing HPV Cancers in San Diego Native American Communities – Through the Native American Research Centers for Health (NARCH), Jesse Nodora, DrPH and Daniel Calac, MD at Indian Health Council (IHC) will study cervical cancer screening using culturally appropriate evidence-based patient and health provider interventions at Indian Health Council's Rincon & Santa Ysabel sites. The project will also assess HPV vaccination facilitators and barriers to guide the development of a future multi-site vaccination trial. This research is significant in that it addresses the extremely low cervical cancer screening rates among AI/AN women and the low HPV vaccination rates in adolescents.
California Teacher's Study – This NIH administrative supplement under the California Teachers Study UO1 grant assesses health disparities and health needs of LGBT participants.  Specifically, it will assess differences by sexual orientation/gender identity (SOGI) for a variety of lifestyle, financial burden, mental health, and social support measures. In addition, the LGBTQIA+ community will be engaged in the analysis and sharing of the research findings. 
Accelerating Cancer Screening HRSA Award – In San Diego, two federally qualified health centers received this award to bring the health centers together with Moores Cancer Center, a National Cancer Institute (NCI)-Designated Cancer Center. The award will focus on increasing equitable access to cancer screening for breast, cervical, and colorectal cancer. Health centers will conduct patient outreach in underserved communities to promote early detection of cancer, connect patients to screening services, and provide hands-on assistance with accessing high quality cancer care and treatment as needed.
 
Mentoring of Scholars - The Community Outreach & Engagement Team at UC San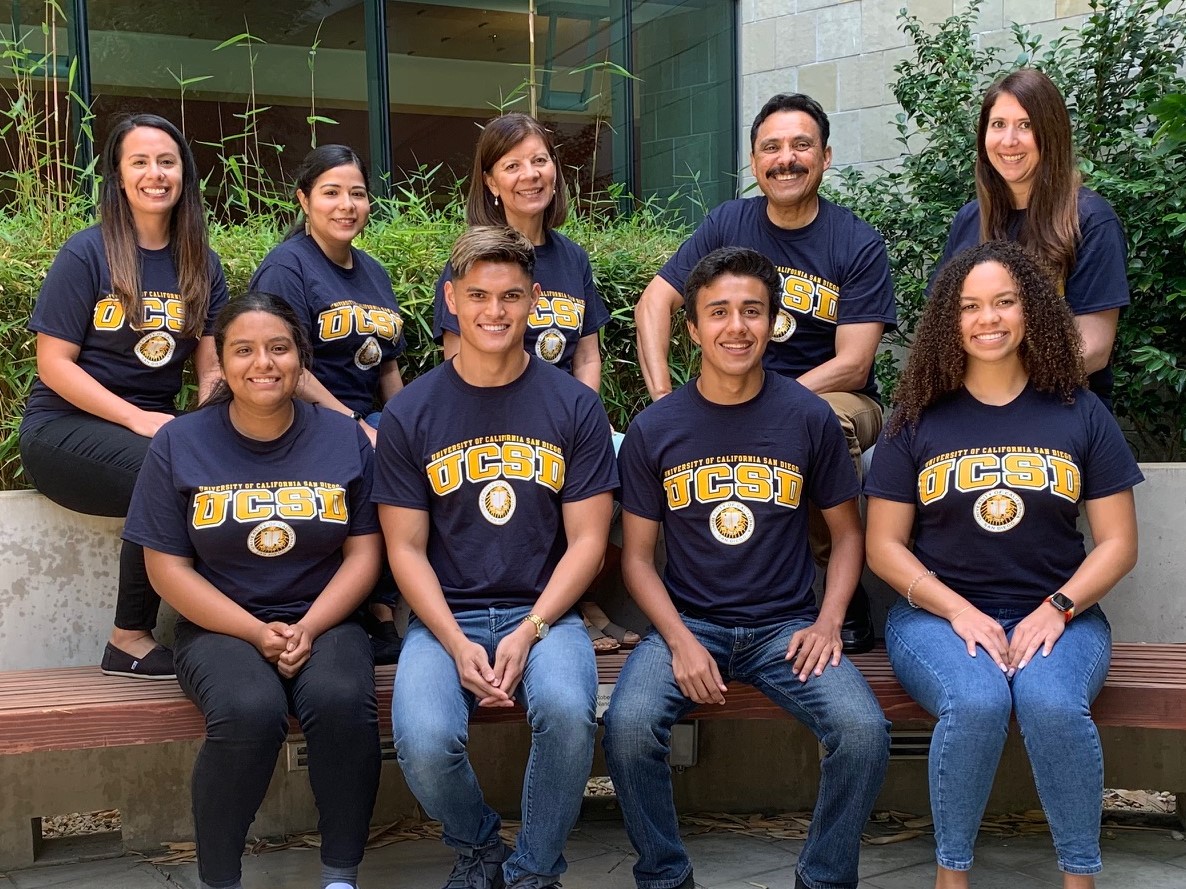 Diego Moores Cancer Center hosts high school students through the OPTIMUS Program, and undergraduate students from the Partnership Scholars Program, with San Diego State. Study interests revolve around addressing cancer disparities in the community like medical mistrust, tobacco control policies, and colorectal cancer screening in underserved areas.