Community Advisory Board
The MCC Community Outreach and Engagement (COE) Community Advisory Board (CAB) serves as an essential link between the community and the cancer center, promoting equitable and consistent exchange of information and ideas about ways to address the cancer burden faced by those living in San Diego and Imperial Counties.
Mission
The mission of the Moores Cancer Center Community Outreach and Engagement Community Advisory Board is to help guide, prioritize, and find solutions to address the needs of our diverse community in the planning, implementation, evaluation and dissemination of cancer-related research, clinical care, and community outreach, education, and engagement. The CAB drives, guides, and participates in community-engaged research, cancer prevention and control activities, and clinical care efforts that have a major impact on health.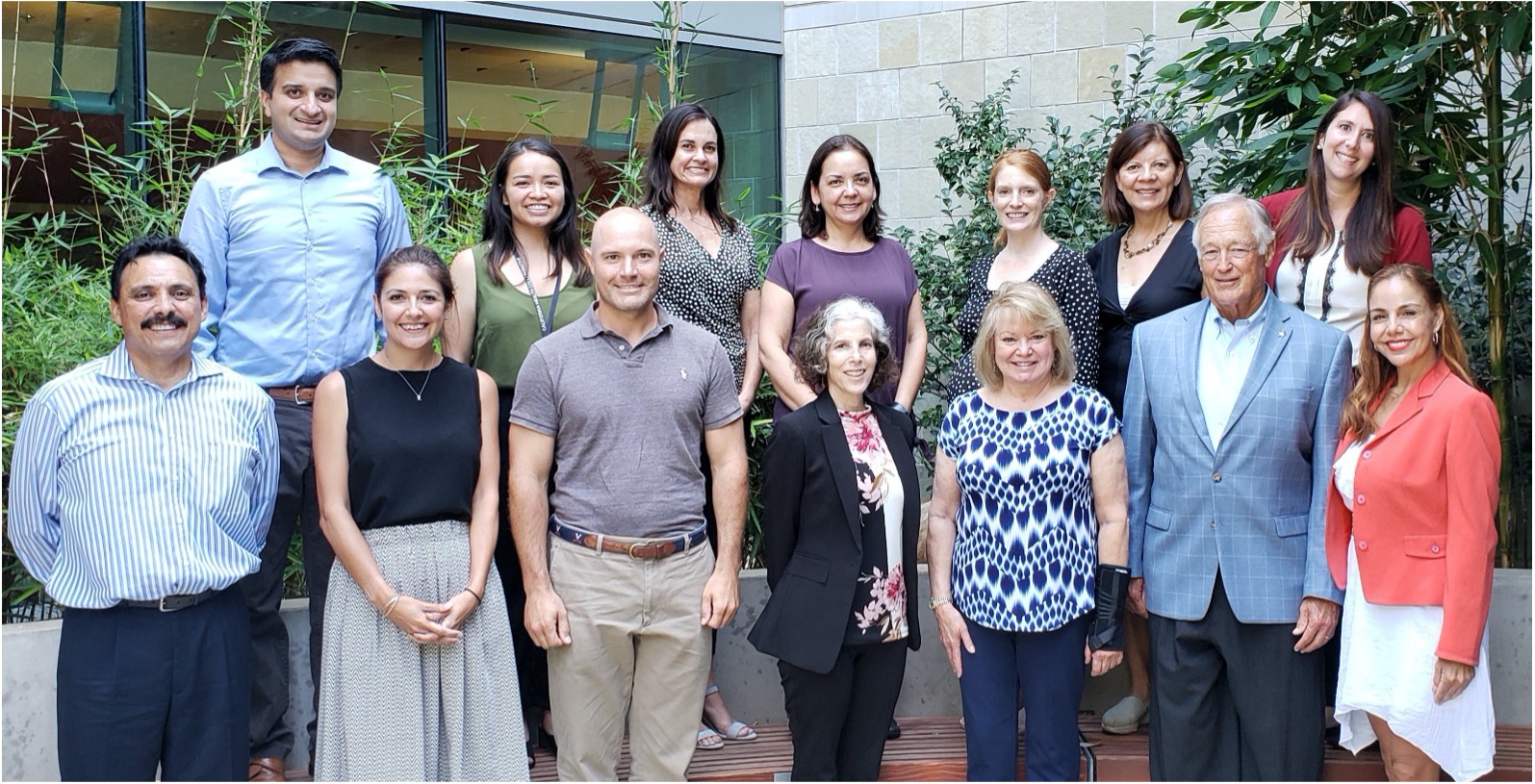 Community Advisory Board 2019


Community Advisory Board 2018


Community Advisory Board Members
Daniel "Stony" Anderson, MD
California CRC Coalition
Karla Tickes, MPH
Every Woman Counts
Patrick Casebolt, MPH
American Cancer Society
Leticia Cazares, MPH
Survivor & Community Advocate
Nicole Howard, MPH
Health Center Partners / Health Quality Partners
Patrick Sweet, III, MD
Southern California GI and Liver Centers
Dhalia Balmir, MPA
Survivor & Community Advocate
Ivette Lorona
Office of Binational Border Health
Cynthia Knapp, MPH
SAY San Diego
Angelle Maua
Gender Pluid Collective