Goal
Our mission is to improve access to information on cancer prevention, early detection, treatment, survivorship support and services throughout San Diego and Imperial Counties, with an emphasis on underserved and uninsured communities, through collaborative partnerships.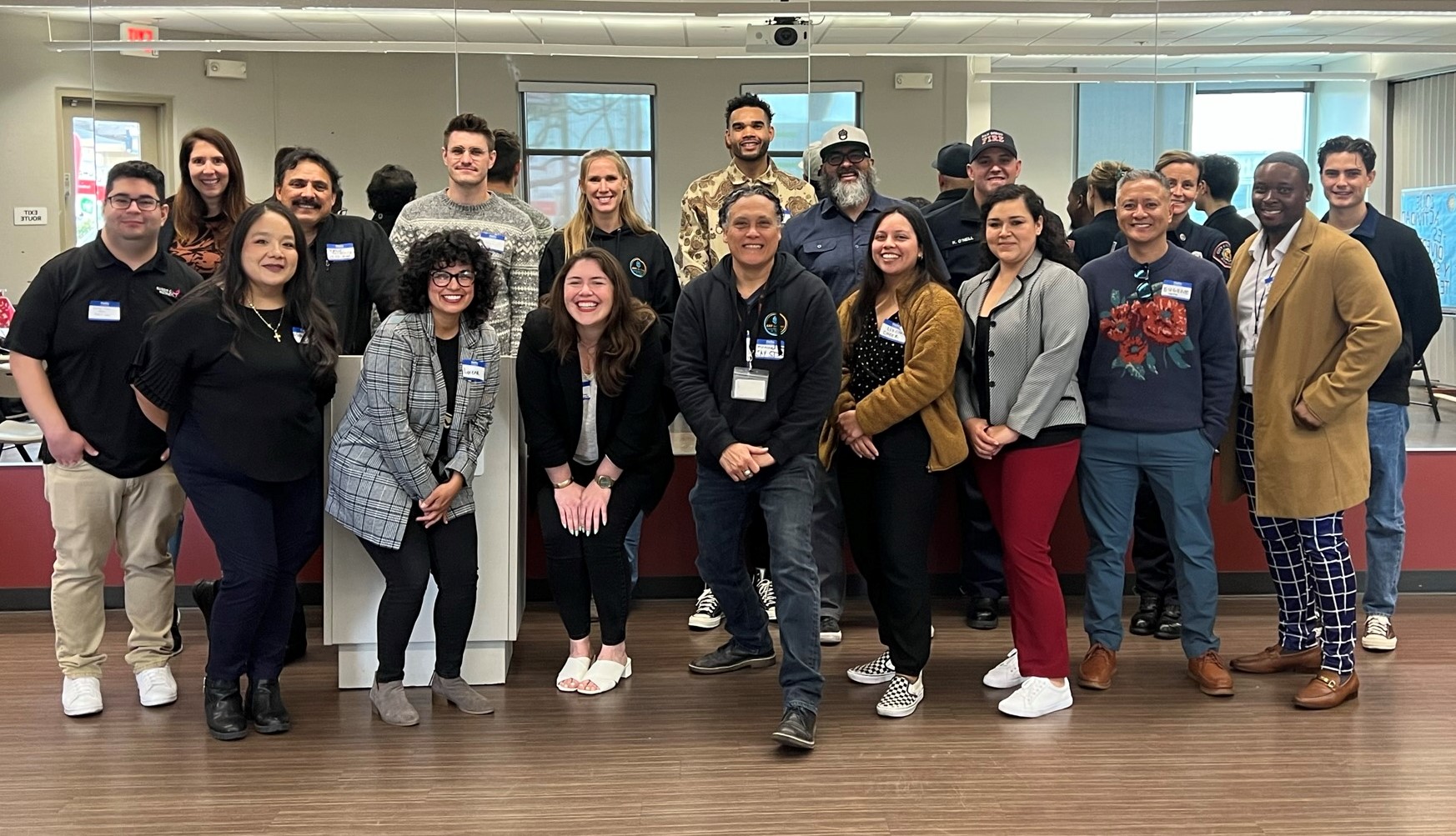 Objectives
Share cancer-related resources and tools to better inform community collaborators
Provide early detection and prevention information
Develop an outreach strategy to inform the communities of the importance of clinical trials
Support advocacy & public policy efforts
Meet the Co-Chairs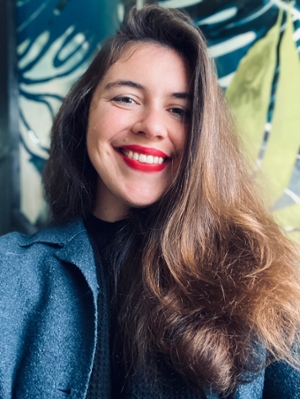 Margaux Stack-Babich, MPH
CHEC Co-Chair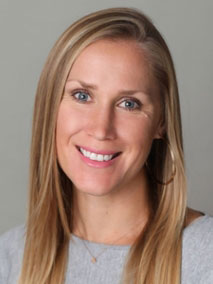 Cynthia Knapp, MPH
CHEC Community Co-Chair
CHEC IT OUT: PUBLIC HEALTH ADVOCACY IN ACTION
Interested in hearing about public health advocacy tips? Click here to listen to the June 3rd recording.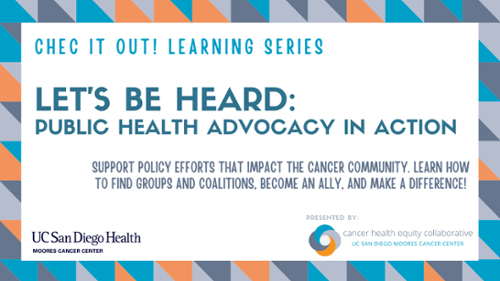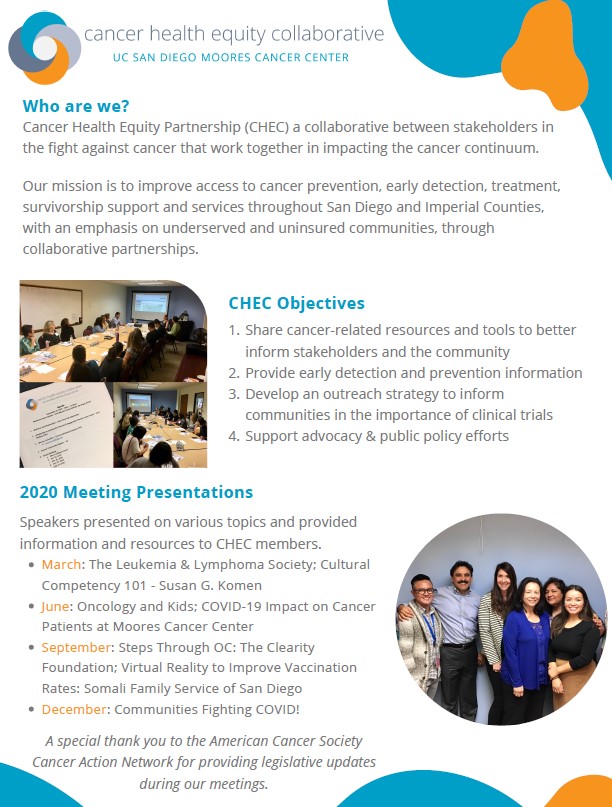 CANCER HEALTH EQUITY COLLABORATIVE YEAR END SUMMARIES
For more information about presenting or joining the collaborative, contact chec@health.ucsd.edu.
Sign up for our Newsletter!
Sign up for the Cancer Health Equity Collaborative Newsletter to stay up to date on events, resources, and more.