S
an Diego Protecting Against HPV (SD PATH)
The goal of SD PATH is to reduce the incidence of HPV-related cancers in San Diego County and surrounding areas by increasing HPV vaccinations to 80% by 2026, through clinical interventions,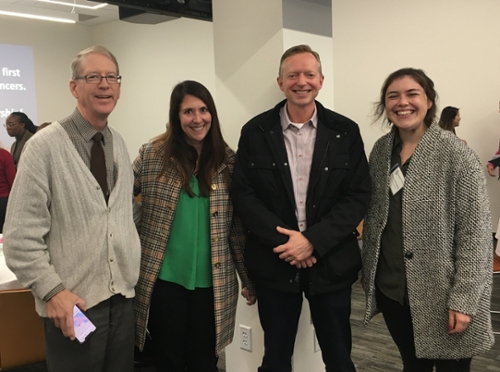 education and training, and advocacy/public policy engagement.
Sign up for our Newsletter!
Sign up for the SD PATH Newsletter to stay up to date on events, resources, and more.

What is the San Diego HPV Vaccination Call to Action Report?
In 2019, UC San Diego Moores Cancer Center (MCC) partnered with the San Diego Immunization Program (SDIP) to conduct 38 interviews as part of an environmental scan to identify strategies to improve local HPV vaccine rates. Results showed gaps and opportunities within the health care, pharmacy, and school sectors. 
A summary of HPV vaccination knowledge, awareness, and practices by clinical staff, pharmacists, and school/university medical staff in San Diego County to help community collaborators to identify opportunities to increase HPV vaccinations. We encourage you to review the document and find opportunities to increase HPV vaccinations within your own organizations.
           
DOWNLOAD HERE
2022 By the Numbers

Check out our annual summary of the inaugural year of SD PATH! We are looking forward to more opportunities to make San Diego HPV cancer free.
Helpful Links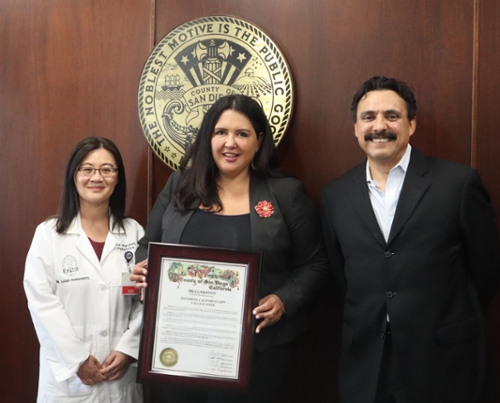 Moderator: Pamela Tom, Founder of HPV and Me
Panelists: Melissa Rose, MD- Director of Pediatrics, Tiburcio Vasquez Health Center; Pamela Kahn, MPH, BS, RN, NCSN, California School Nurses Organization; Mike West, JD- Head & Neck Cancer Survivor
SD PATH in the Community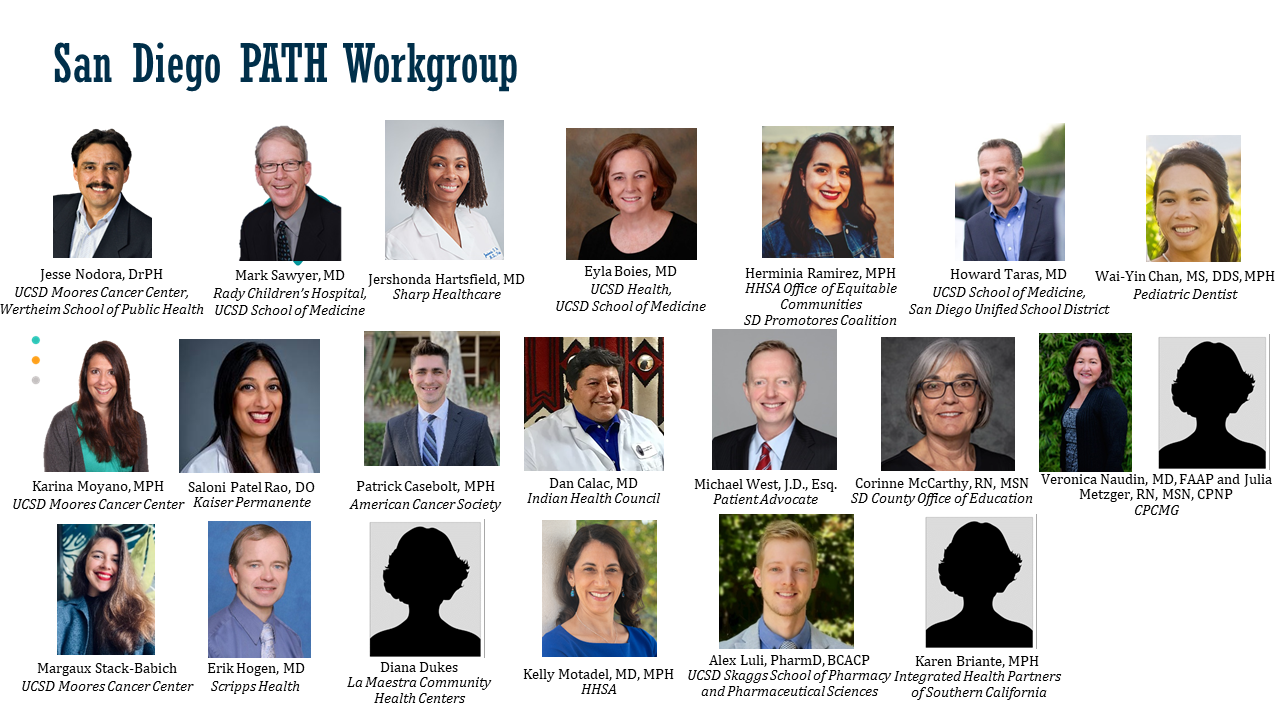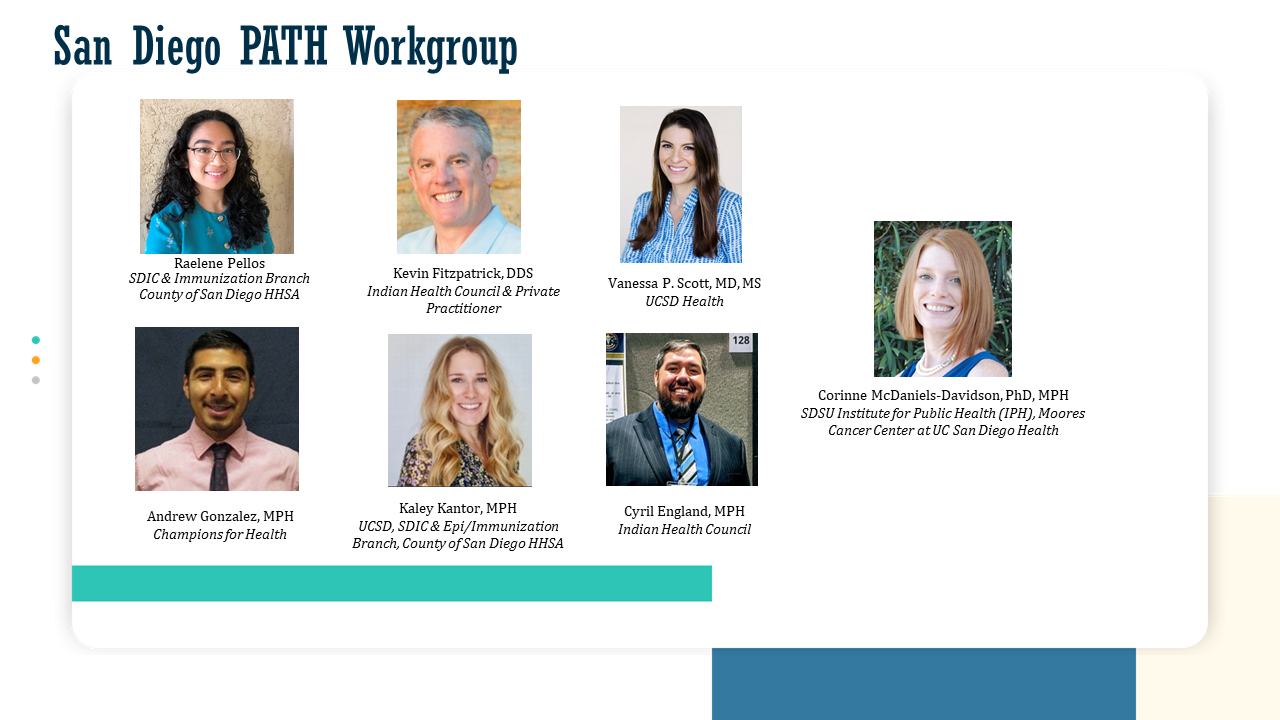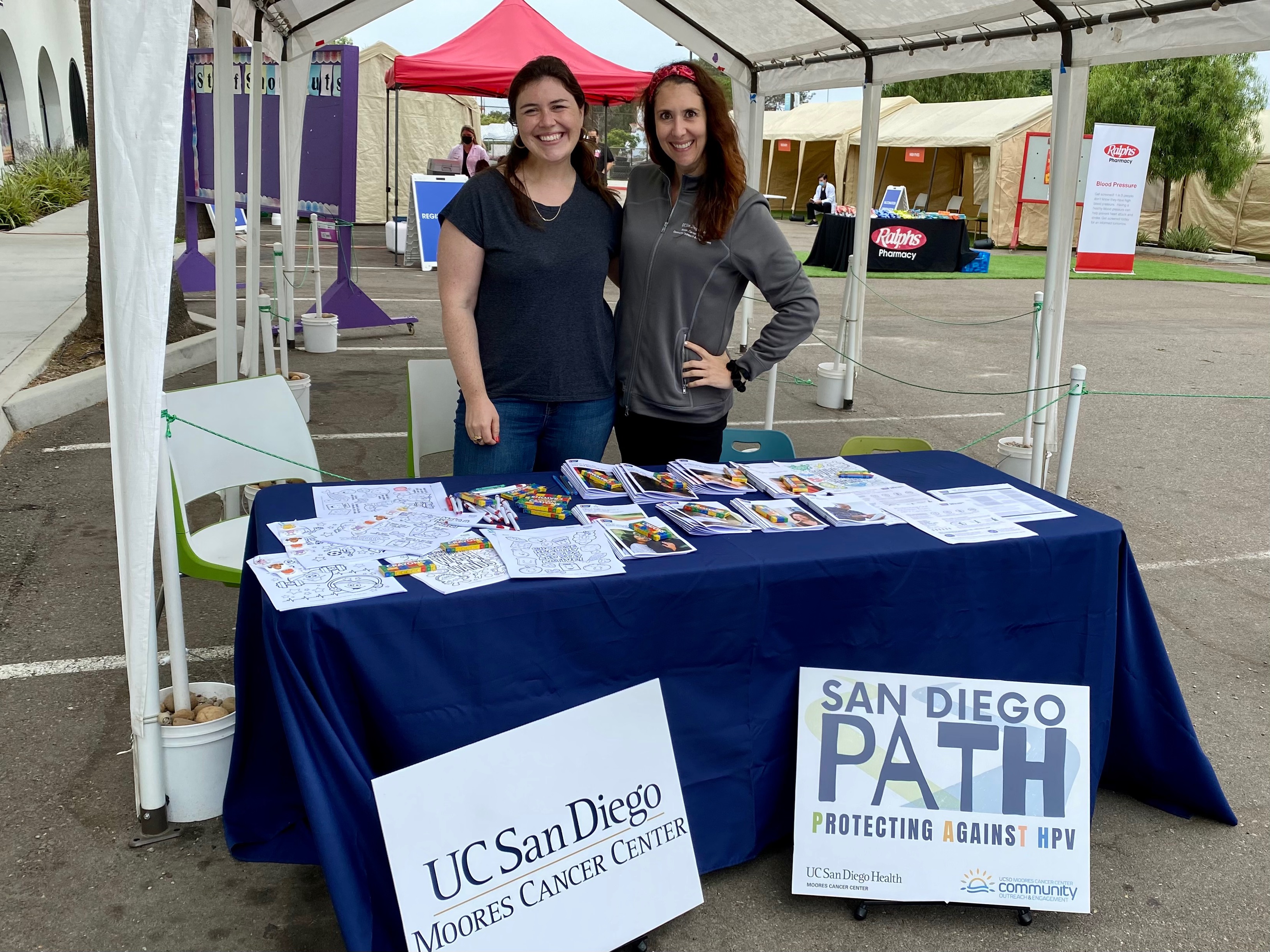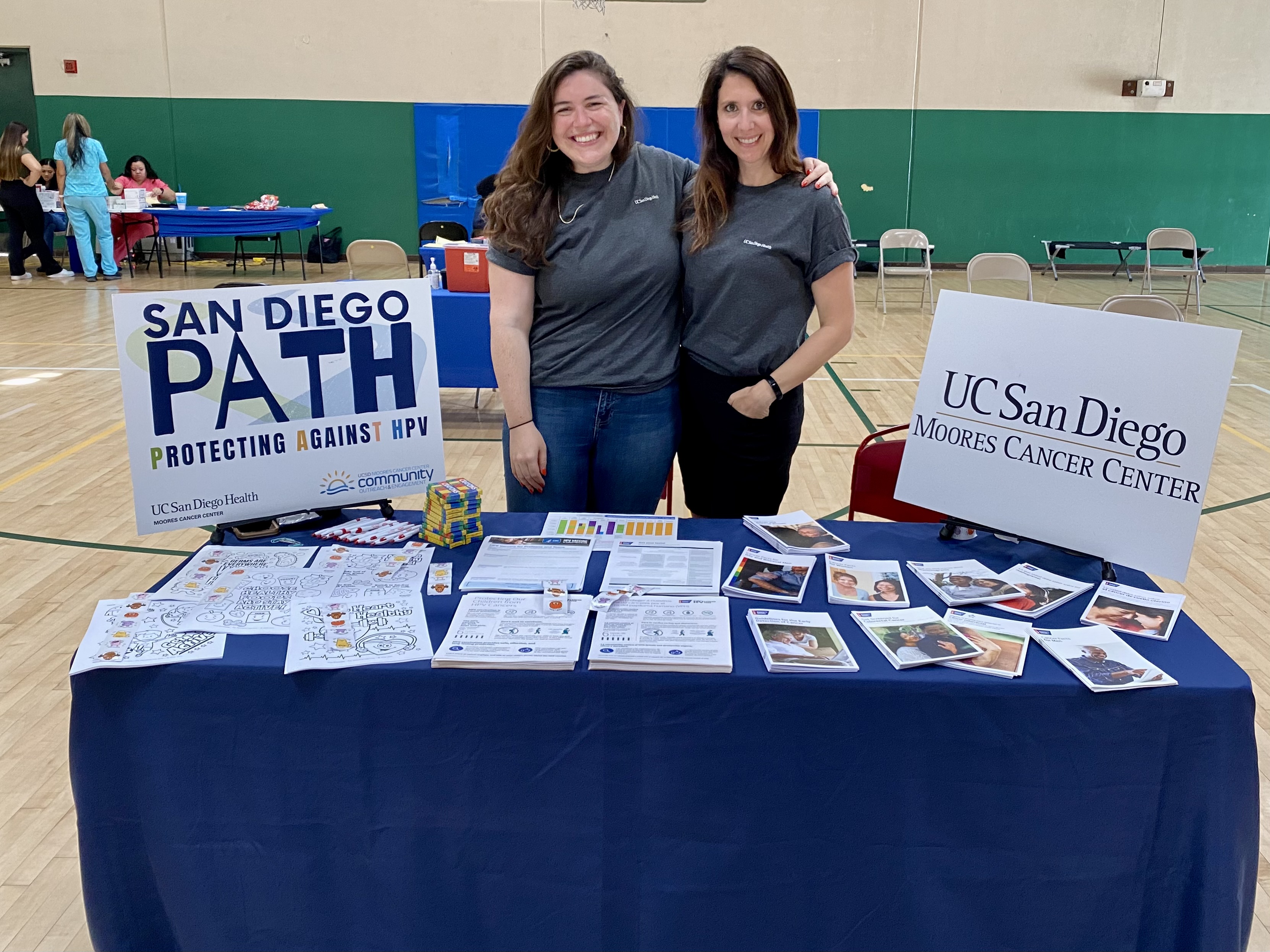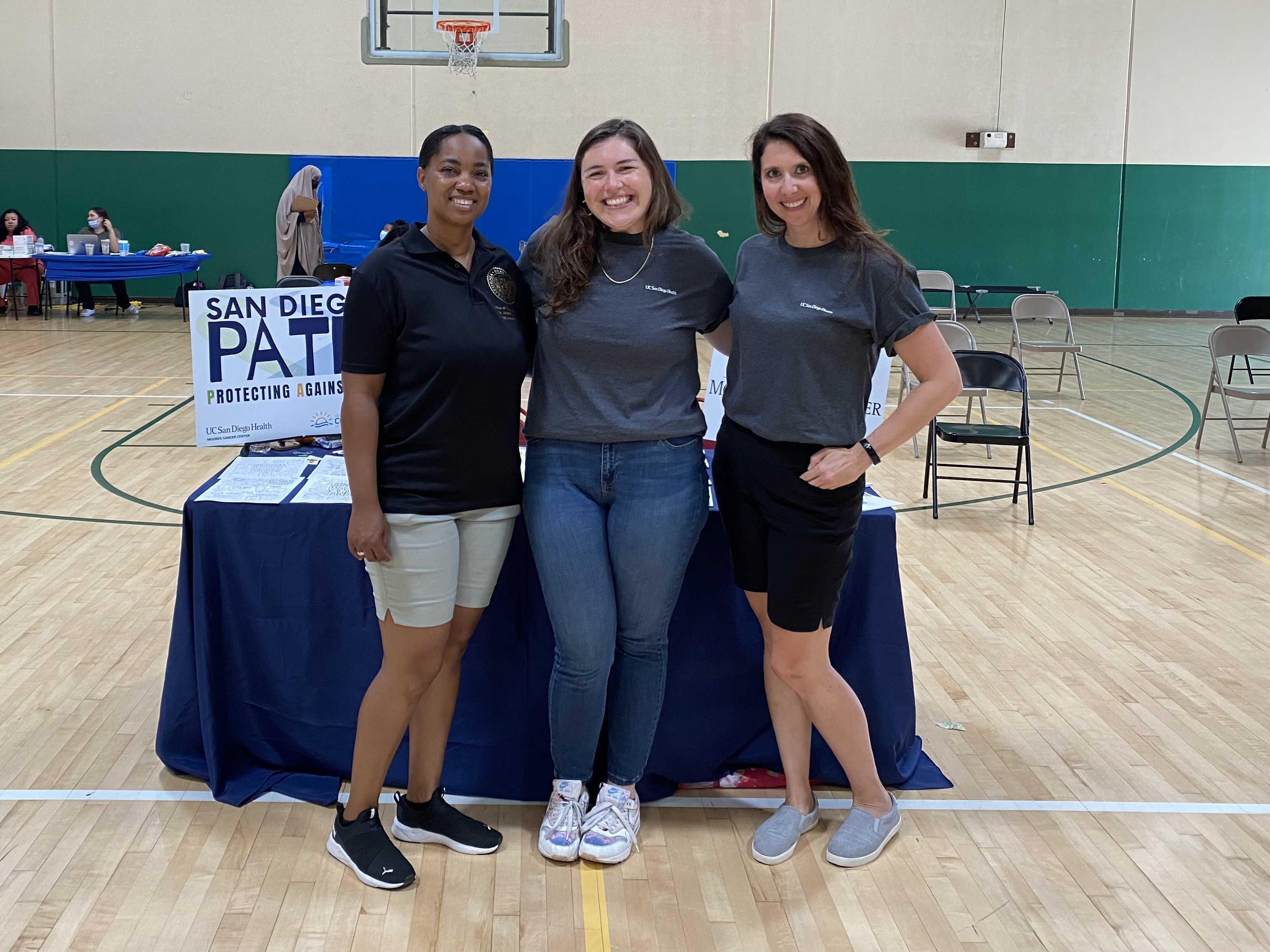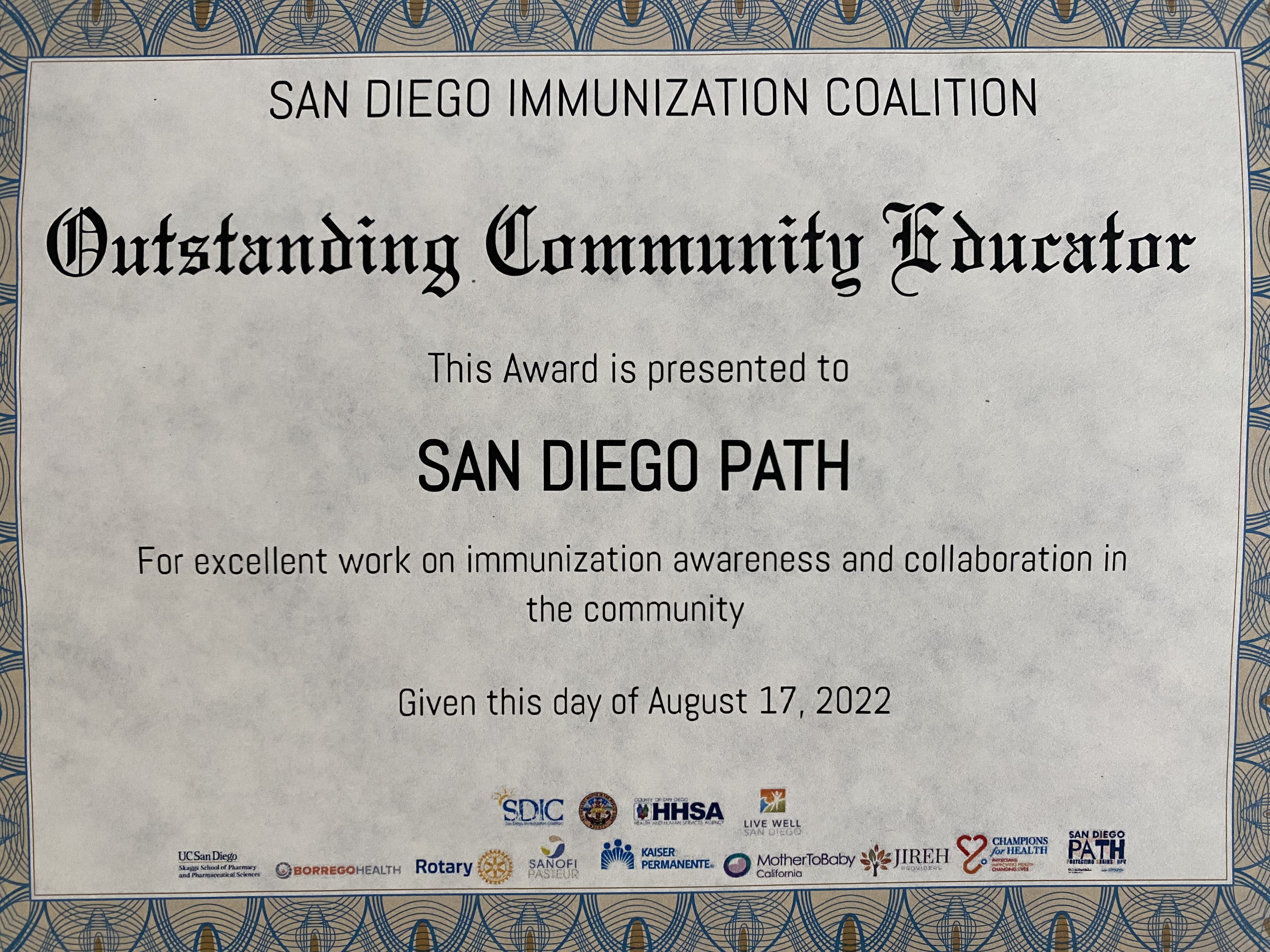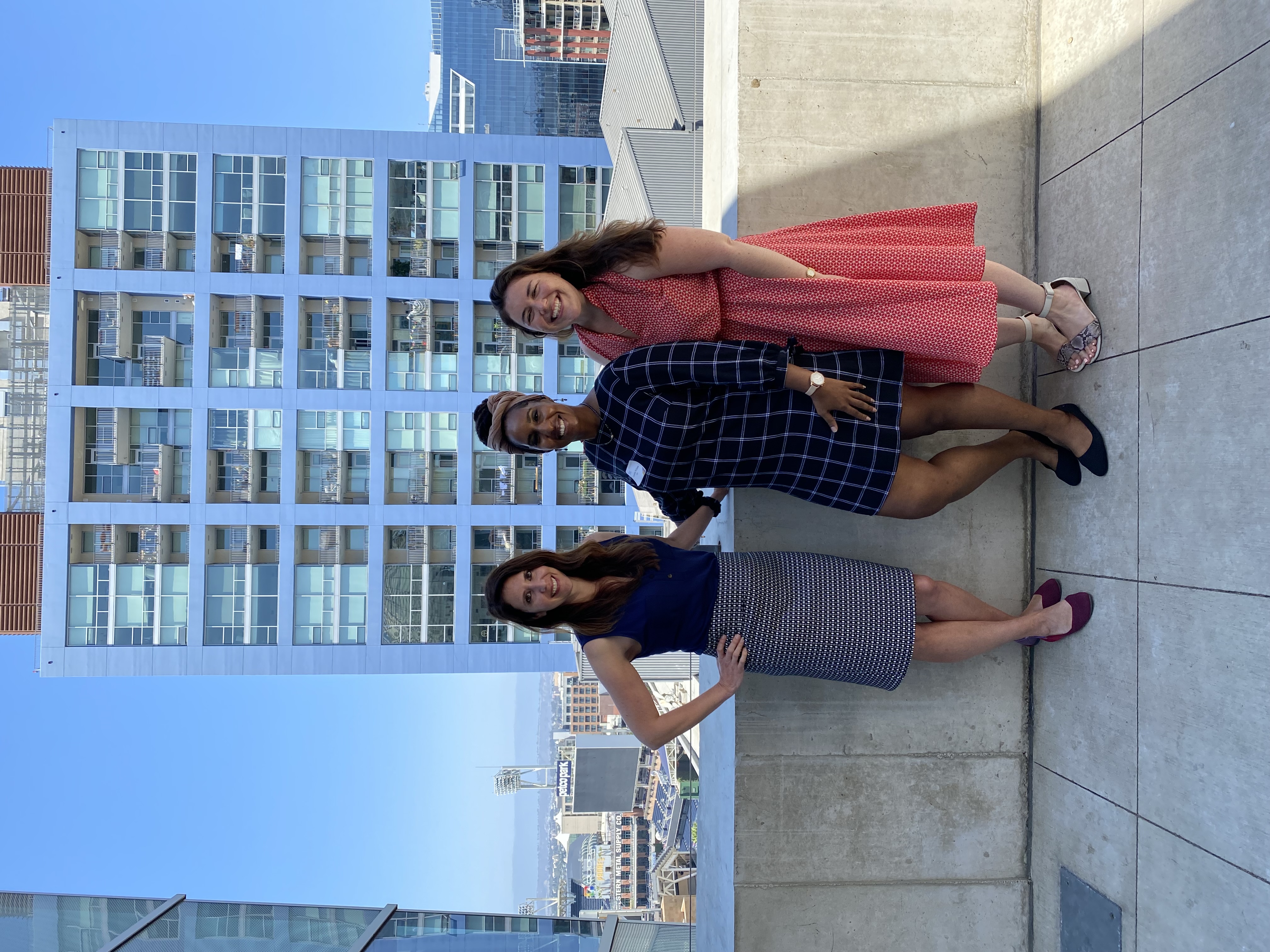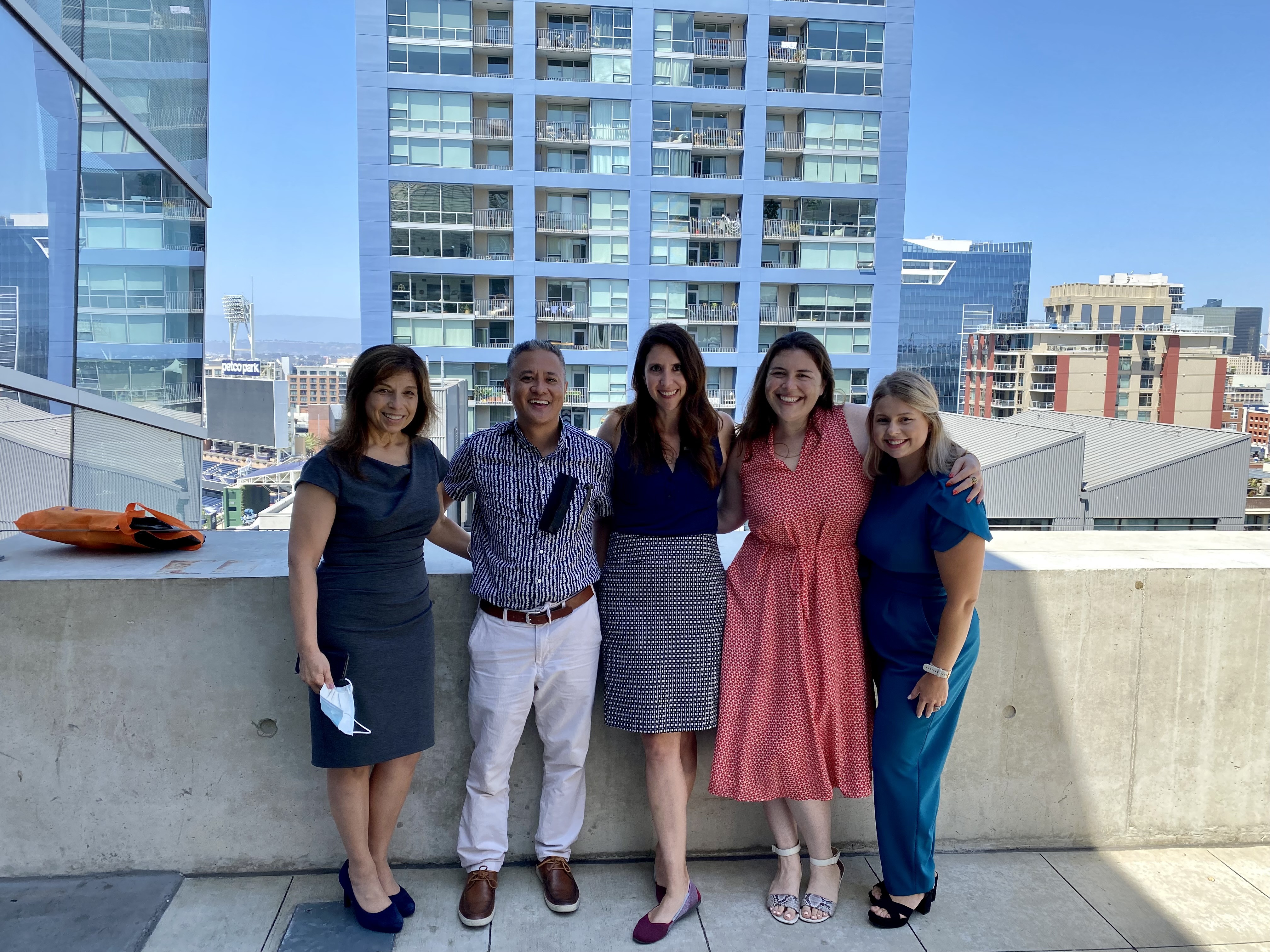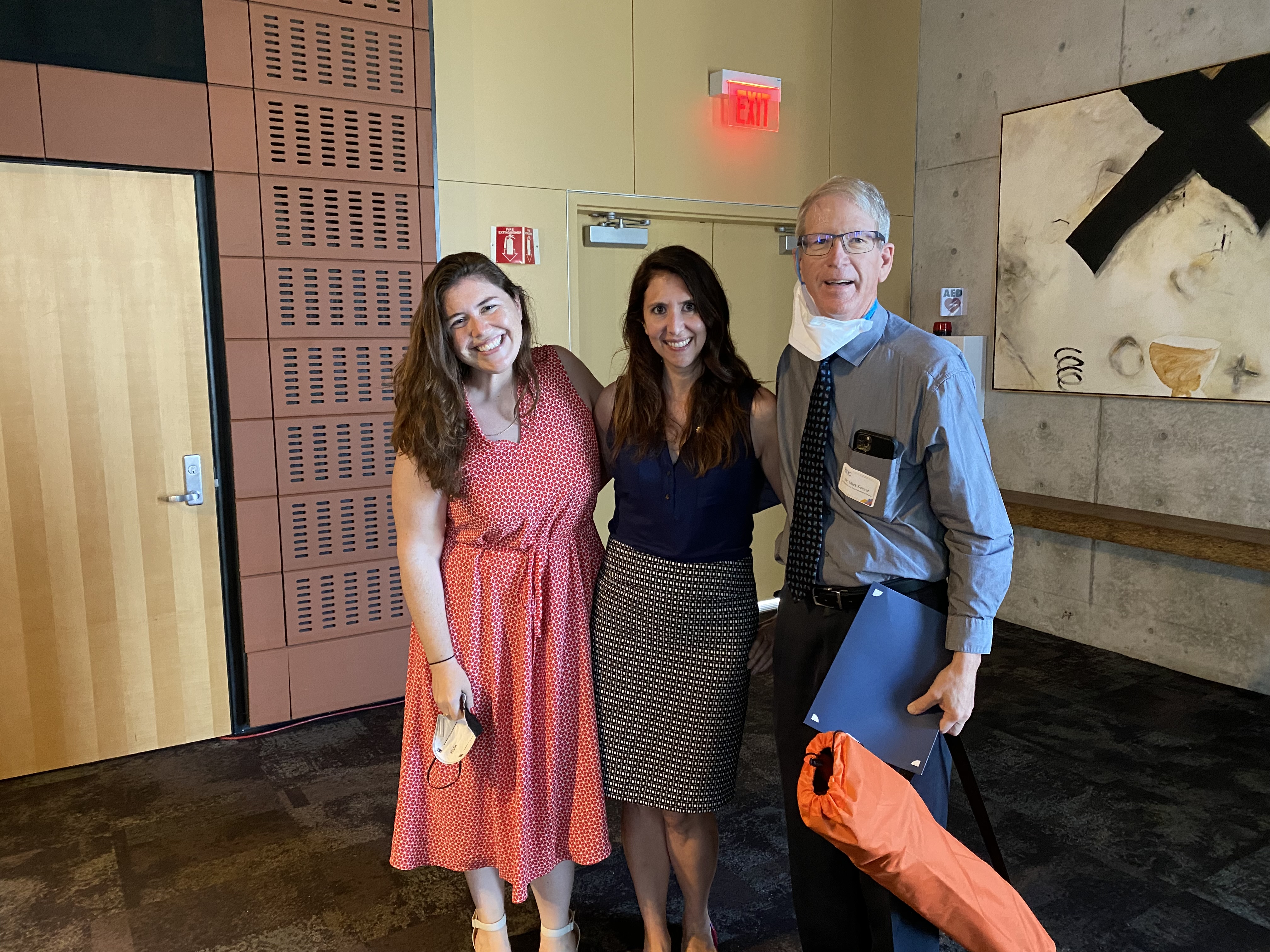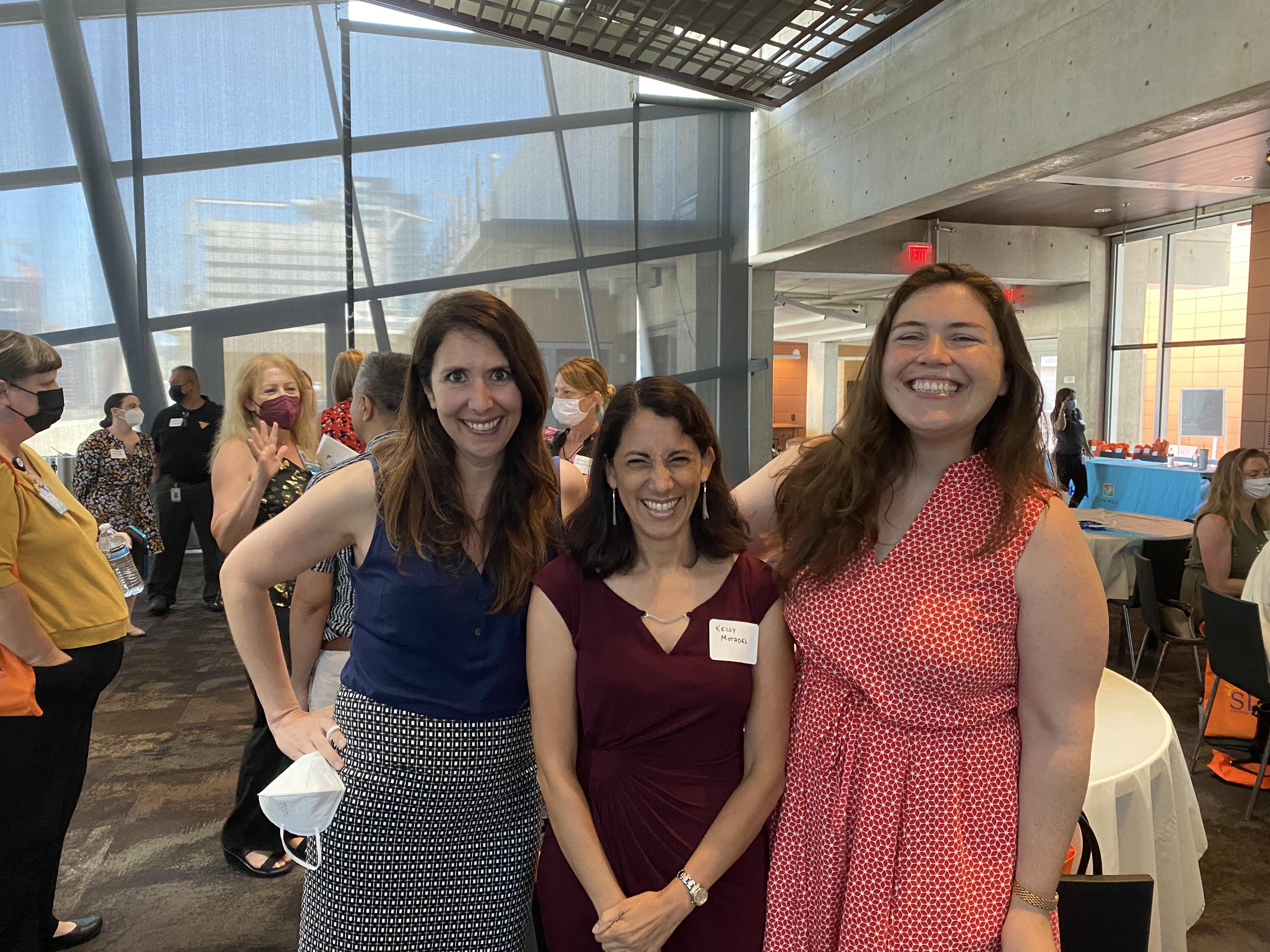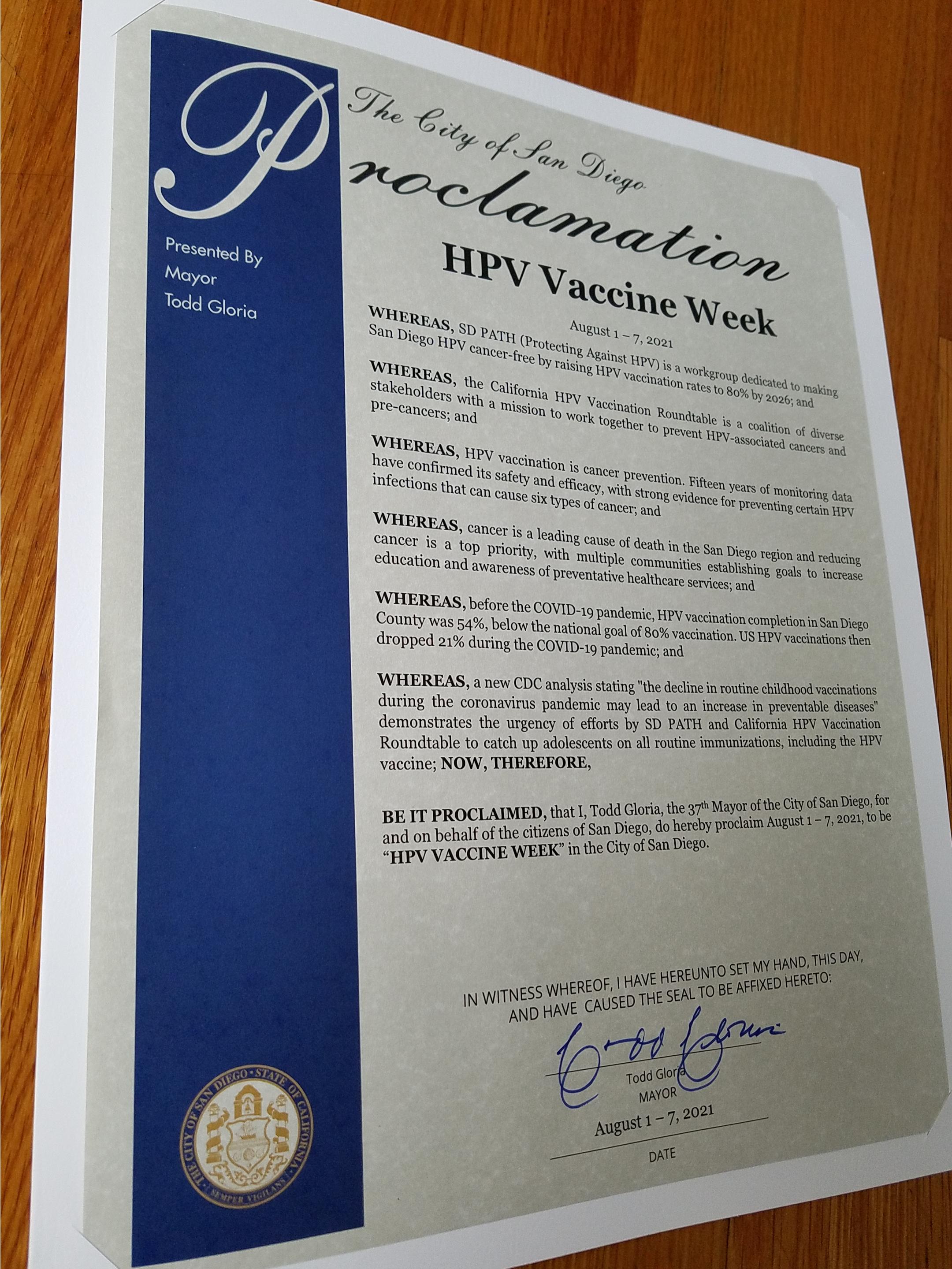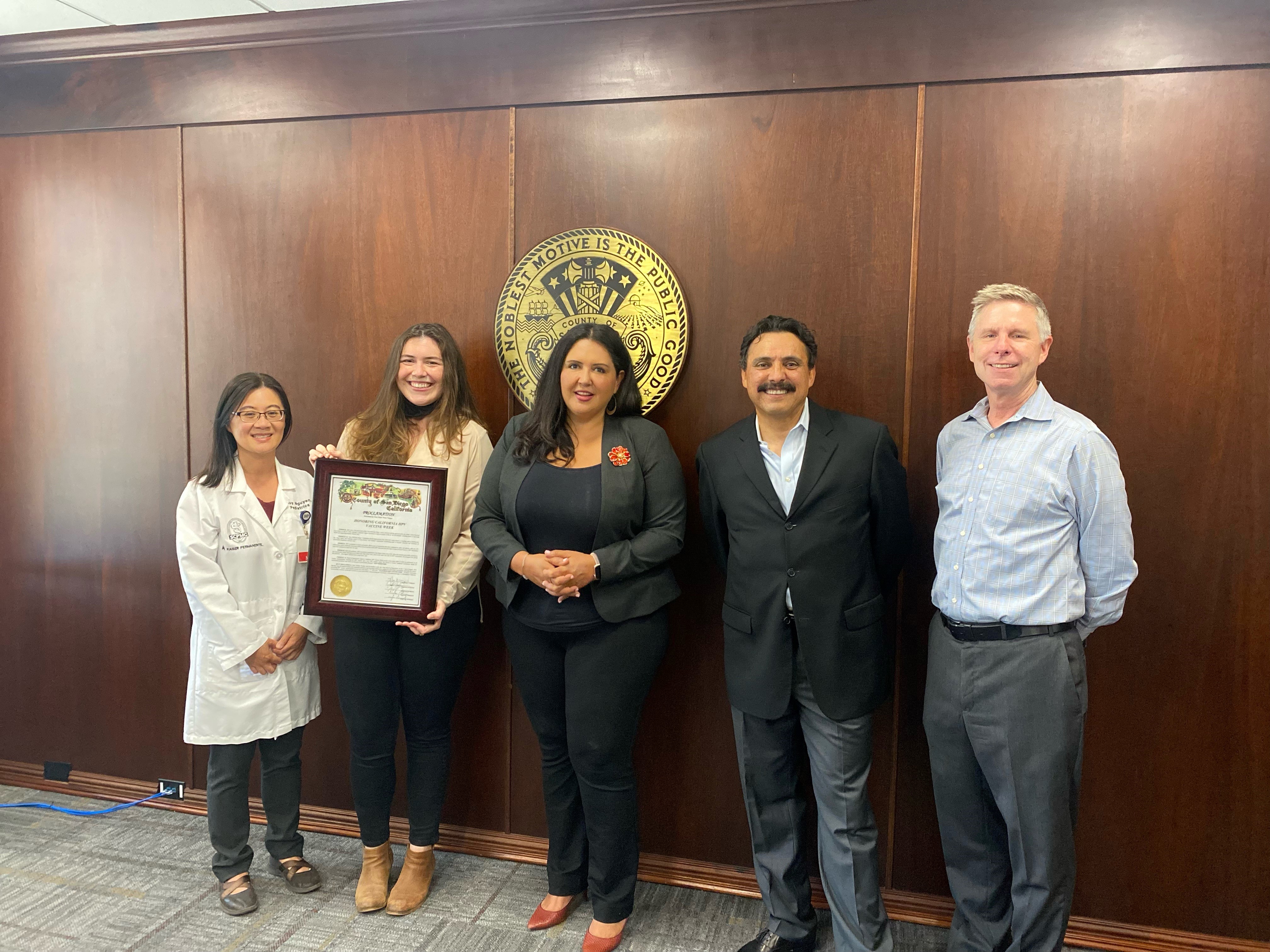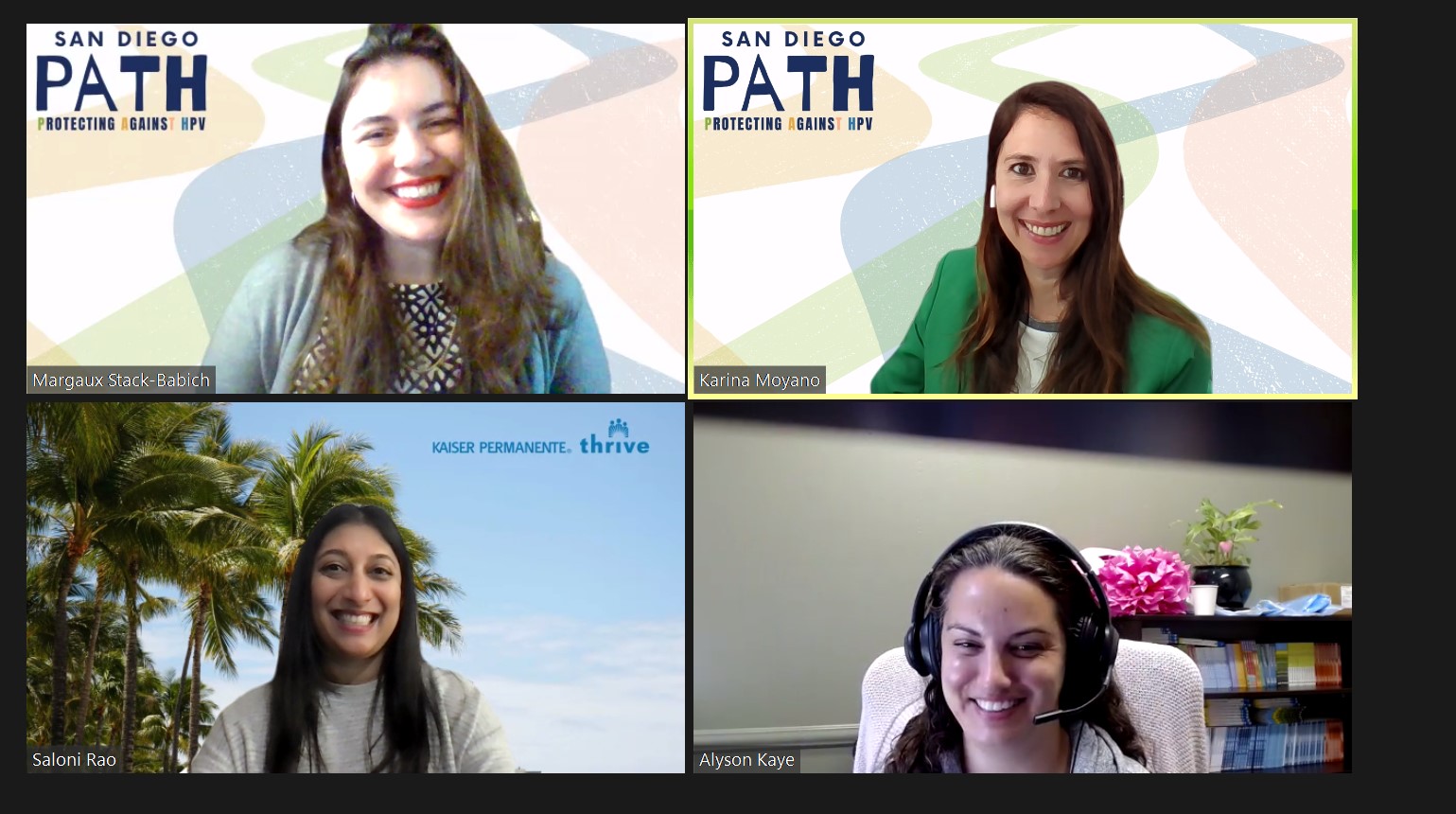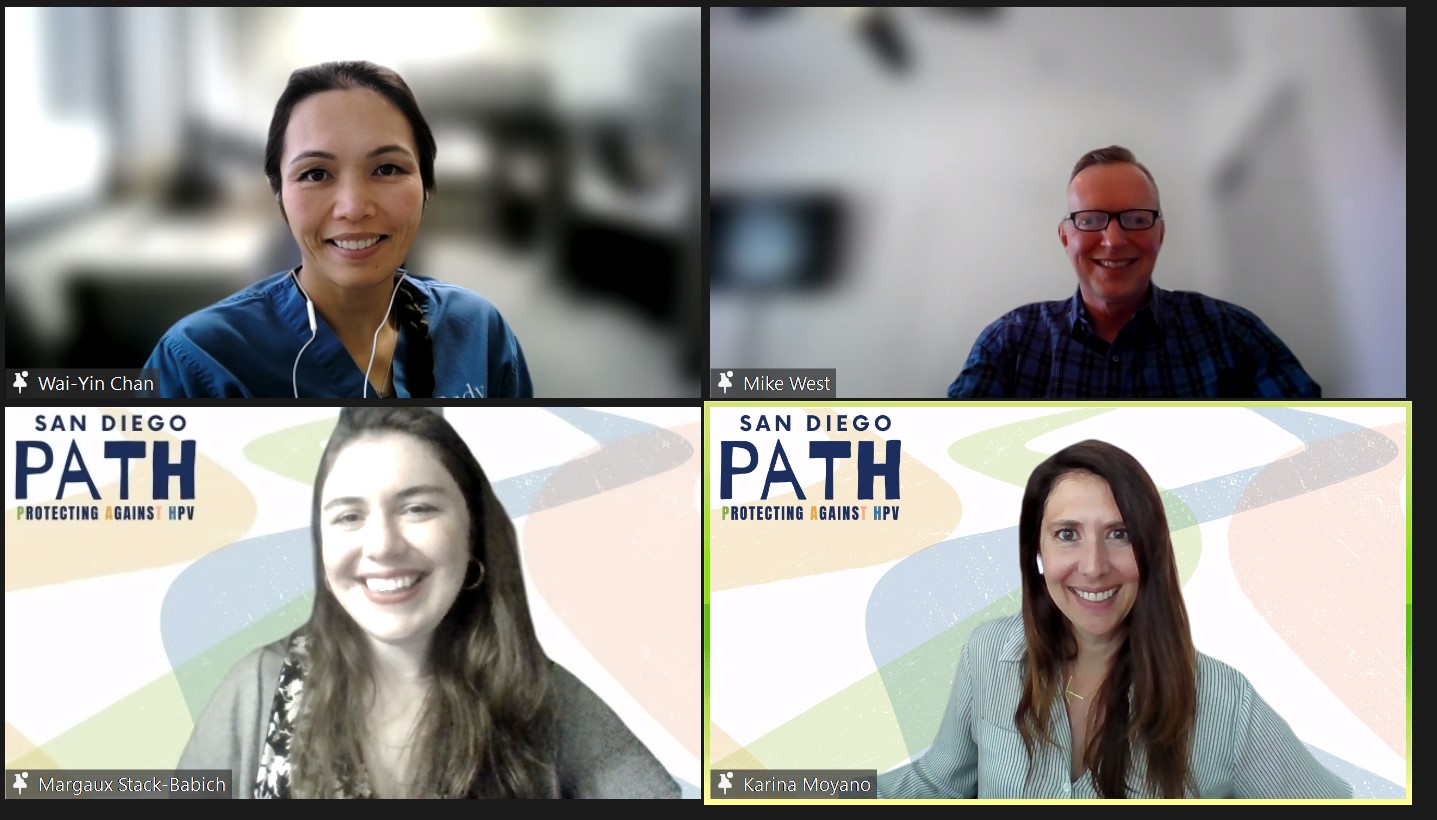 Community Outreach & Engagement Staff Leads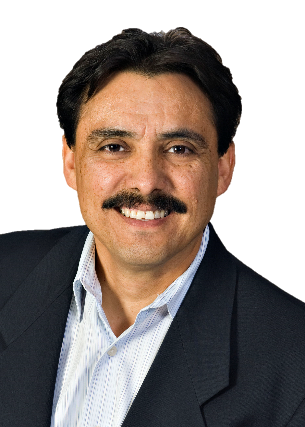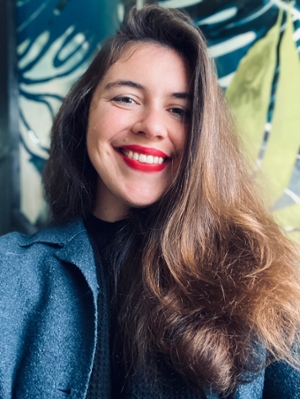 If you would like more information on workgroup activities, please contact sdpath@health.ucsd.edu.