Highlighted Events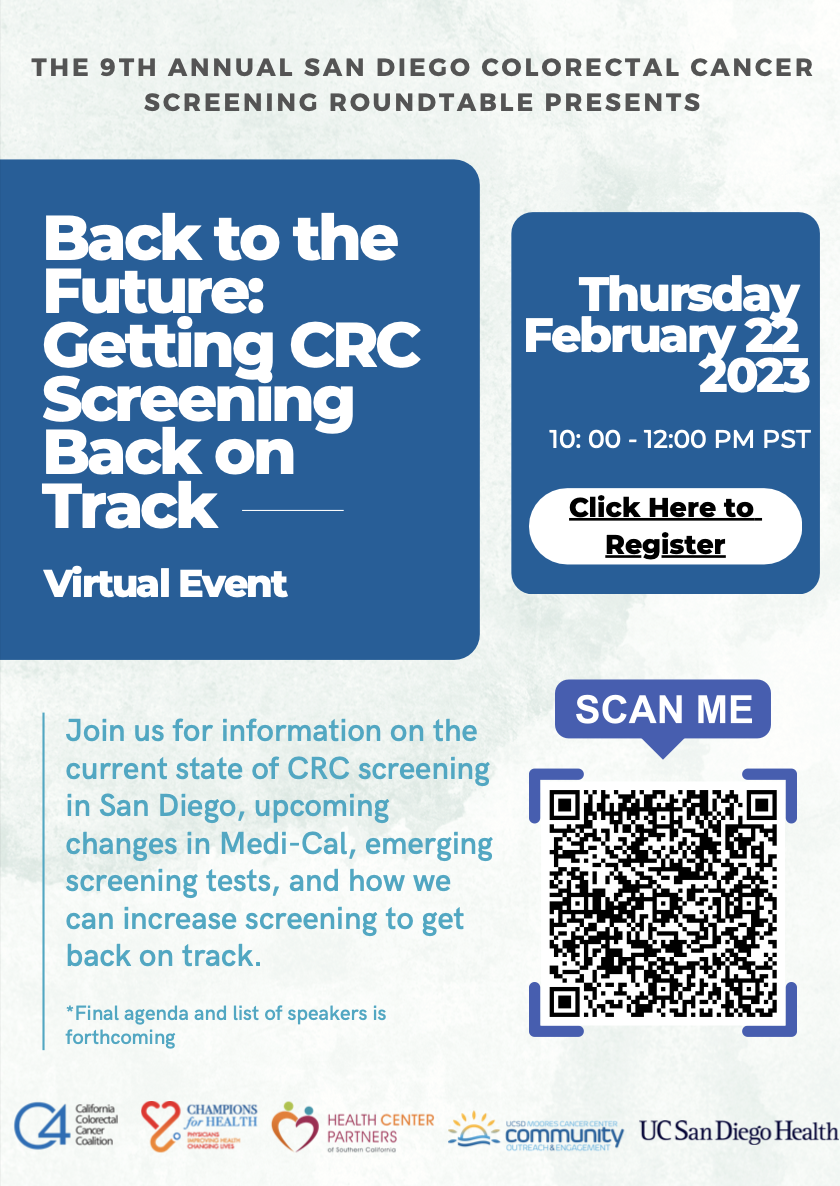 February 22, 2023 from 10:00 a.m. to 12:00 p.m. - San Diego CRC Screening Roundtable
Virtual Event, View Flyer for Details
Join us on February 22nd for our 9th Annual CRC Roundtable, "Back to the Future: Getting CRC Screening Back on Track." This event will feature experts in the field that will discuss latest updates on colorectal cancer screening guidelines, as well as the state of screening efforts in our local health systems and clinics.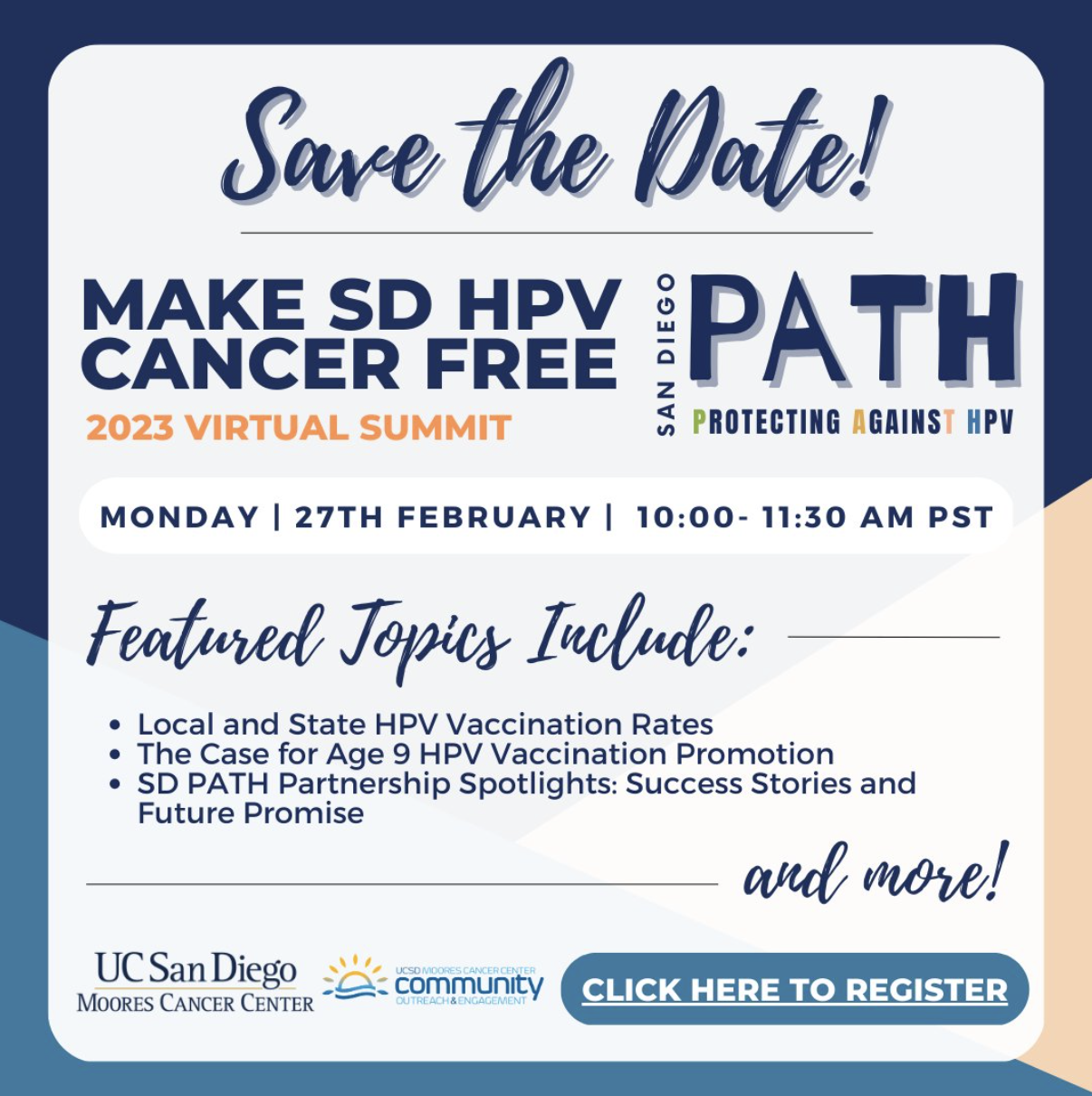 February 27, 2023 from 10:00 a.m. to 11:30 a.m. - Make SD HPV Cancer Free Summit
Virtual Event, View Flyer for Details
It is as critical as ever to catch up our kids on their cancer prevention! Please join SD PATH, a workgroup of Moores Cancer Center at UC San Diego Health, for our 3rd Annual 'Make SD HPV Cancer Free' Summit on February 27th, 2023.
loading...